15 Apr 2020
NIKKEN BUSINESS MANAGER DRAFTED IN TO HELP WITH COVID-19 EMERGENCY MANUFACTURE EFFORT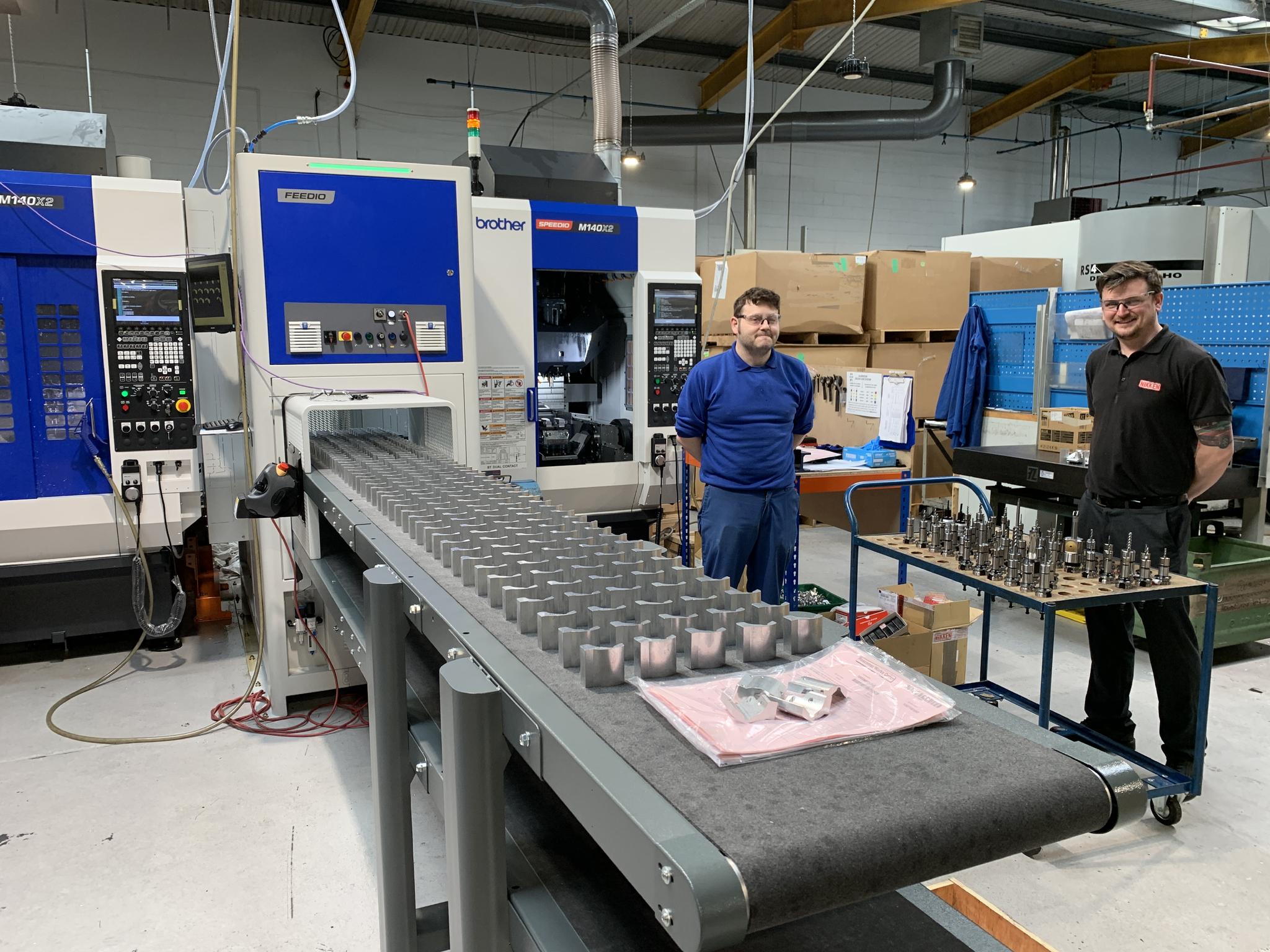 In recent weeks, the UK government's request for manufacturers to help with the fight against the Coronavirus emergency has led to Roscomac, global leaders in precision CNC Machining, experiencing a huge increase in demand for medical components. Rising to the challenge, the company has hired 10 new members of staff to increase production. Current staff members have expanded their primary role, including two CAD/CAM programmers who are now running machines.
To help with the effort, NIKKEN's own Business Manager, Danny Wells, has been working with Roscomac to assist in maintaining production. With over 13 years engineering experience as a Programmer and a previous employee of Roscomac, Danny has been seconded to support the manufacturing process of the medical components.
"Nothing gets in NIKKEN'S way to support this important activity. It's at times like these when you really know who can support you." - Joseph Martello, Roscomac Managing Director
Roscomac have over 40 years experience providing for a variety of industries including medical, aerospace, defence, and oil and gas and boast over 60 CNC Machines at their Worthing site giving them the ability to machine components with most technologies under one roof, from multi-axis-turning, sliding head, CNC Grinding, and mechanical assembly.
With the need to maximise output, Roscomac have begun emergency 24 hours per day shift working, with machines being required to run with the minimum of intervention.
Roscomac chose to invest in a range of NIKKEN products citing high reliability, level of quality and effective support as the deciding factors. These tools are currently manufacturing a variety of components for medical equipment including Syringe pumps.
Roscomac recently contacted NIKKEN regarding critical tooling to increase the output of their two Brother M140X2 / ABB robot cell. Even during the closure period, parts were flown over from Japan and delivered by NIKKEN personnel from their homes.
If you're part of the supply chain and require any assistance from NIKKEN then please call 01709 366306 or email: info@nikken-world.com and a member of the NIKKEN team will contact you within 24 hours.