MACH 2018 seminar programme launches
MACH 2018 is much more than the technology on show, it is the place where the leading minds in UK advanced engineering come to share ideas that will help shape the future.
Industry and academia use MACH to introduce new ideas and this is reflected in in the strength of the seminar programme at the 2018 show. Throughout the week hot topics such as Industry 4.0, Additive Manufacturing, workforce development and modern production processes will be discussed. as well as looking at key sectors of importance to advanced engineering in the UK such as Aerospace and Motorsport.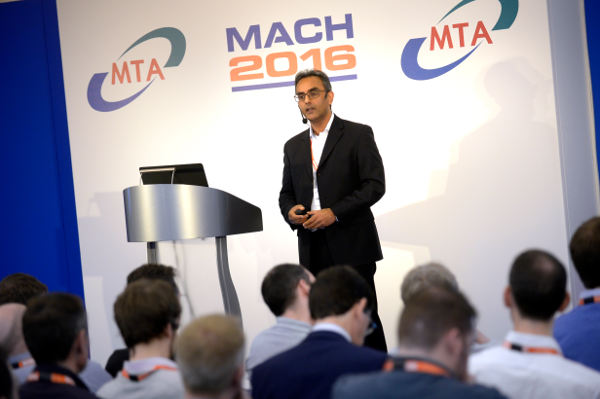 "Emerging technology is at the heart of what MACH 2018 is about. Of course, the machinery and equipment on show are a great way of presenting what's new, but so are the Seminars running throughout the week. They can help put the kit into context, give new ideas to help adapt your business and give SMEs a chance to engage with OEMs."   
James Selka, CEO – Manufacturing Technologies Association

EXHIBITOR FOCUS – BRUDERER LTD 

COMBINING TRADITION WITH INNOVATION

Celebrating its 50th anniversary in the UK in 2018, Bruderer is preparing for future success through investment and innovation, which will ensure it remains at the forefront of the high-speed precision stamping market.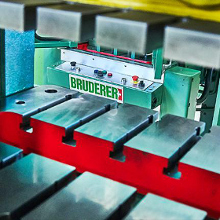 Formed in 1968, the Luton-based company is part of the global Bruderer group, a world-renowned pioneer in high quality punching technology that can trace its origins back to 1943 when it was established by Egon Bruderer.
EXHIBITOR FOCUS – AUTODESK LTD

EMBRACE THE FUTURE OF BRITISH MANUFACTURING WITH AUTODESK AT MACH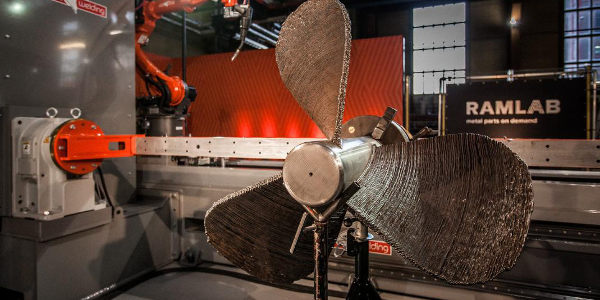 Autodesk will be sharing its vision of the Future of British Manufacturing at MACH 2018 with 2019 releases of CAM products, including Autodesk PowerMill and Autodesk FeatureCAM, on stand 600 in Hall 17. Visitors can hear more on the main stage at the MACH Conference where Asif Moghal, Senior Industry Manager at Autodesk, will be presenting on the Future of British Manufacturing Initiative.
EXHIBITOR FOCUS – TRUMPF LTD

LASER MARKING FOR TRACEABILITY AND PROCESS CONTROL AT MACH 2018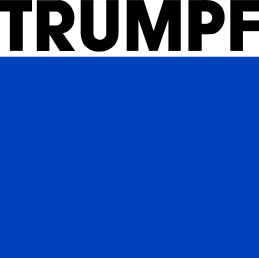 Anyone intent on making industry 4.0 happen must keep an eye on the detail. The smart factory requires the products themselves to communicate next steps in the production process or their position in the supply chain and the most efficient method is laser marking. This is the reason why the world's leading industrial laser manufacturer, TRUMPF, is predominantly focussing on this technology at MACH 2018.
EXHIBITOR FOCUS – MATSUURA MACHINERY LTD

MATSUURA'S AUTOMATION BIG HITTERS ON SHOW AT MACH 2018

Celebrating 3 decades of experience and knowledge in tower pallet automation, Matsuura were the originators designing and defining the concept of tower pallet automation with the introduction of the MAM72 series of 5 axis machine tools over 2 decades ago.