THE MTA AND ITS MEMBERS PLEDGE THEIR SUPPORT TO THE YEAR OF ENGINEERING

The Year of Engineering is a Government campaign, which
launched last week to celebrate the world and wonder of UK engineering in 2018.

The MTA represents the companies who make and supply the technology that manufacturers deploy to create and make the world around us.

"The UK has a world-wide reputation for engineering ingenuity and is at the forefront of technological break throughs that are shaping the world we live in. It is our responsibility to champion engineering's present and future. All of the companies, suppliers, institutions and funders who have signed our letter, recognise how vital it is that we attract new talent in to the engineering sector and by coming together we can amplify support for this excellent project."  
EXHIBITOR FOCUS – CERATIZIT WNT
CERATIZIT WNT COMBINE TO HOST GROUP'S LARGEST EVER MACH DISPLAY 

On display will be an example of every new product introduced to its range since the launch of the last catalogue, with a specific focus on key product launches and application areas. Included in this will be the specific Sliding Head Tooling range which was revealed towards the end of 2017.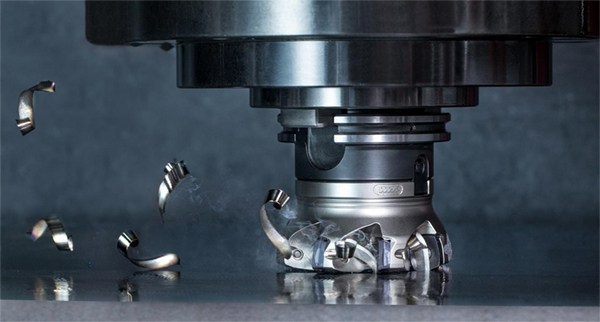 EXHIBITOR FOCUS – ADVANCED HANDLING LTD
ADVANCED HANDLING LTD MOVES TO NEW FACTORY TO
MEET GROWING DEMAND

Advanced Handling has been operating from Market Deeping in Lincolnshire since first opening its doors in 1977. Its continued growth and its acquisition by the Sunnex Group in 2012, has led to a new beginning for the company on a much larger site in Peterborough, Cambridgeshire.

FULL STORY

EXHIBITOR FOCUS – FREDDY PRODUCTS LTD
TAKE A LOOK AT FREDDY – AS NEVER BEFORE!

Come join Freddy at MACH 2018, on stand H19-108. Take a look at our Freddy Micro Plus, which builds on the successful Micro product that we launched in early 2017. Boasting a 50 litre capacity that can recycle 50 litres of metalworking fluid in 60 seconds and weighing less than any previous Freddy has, the Micro Plus offers users versatility and great mobility, making it a perfect choice for smaller businesses.

FULL STORY